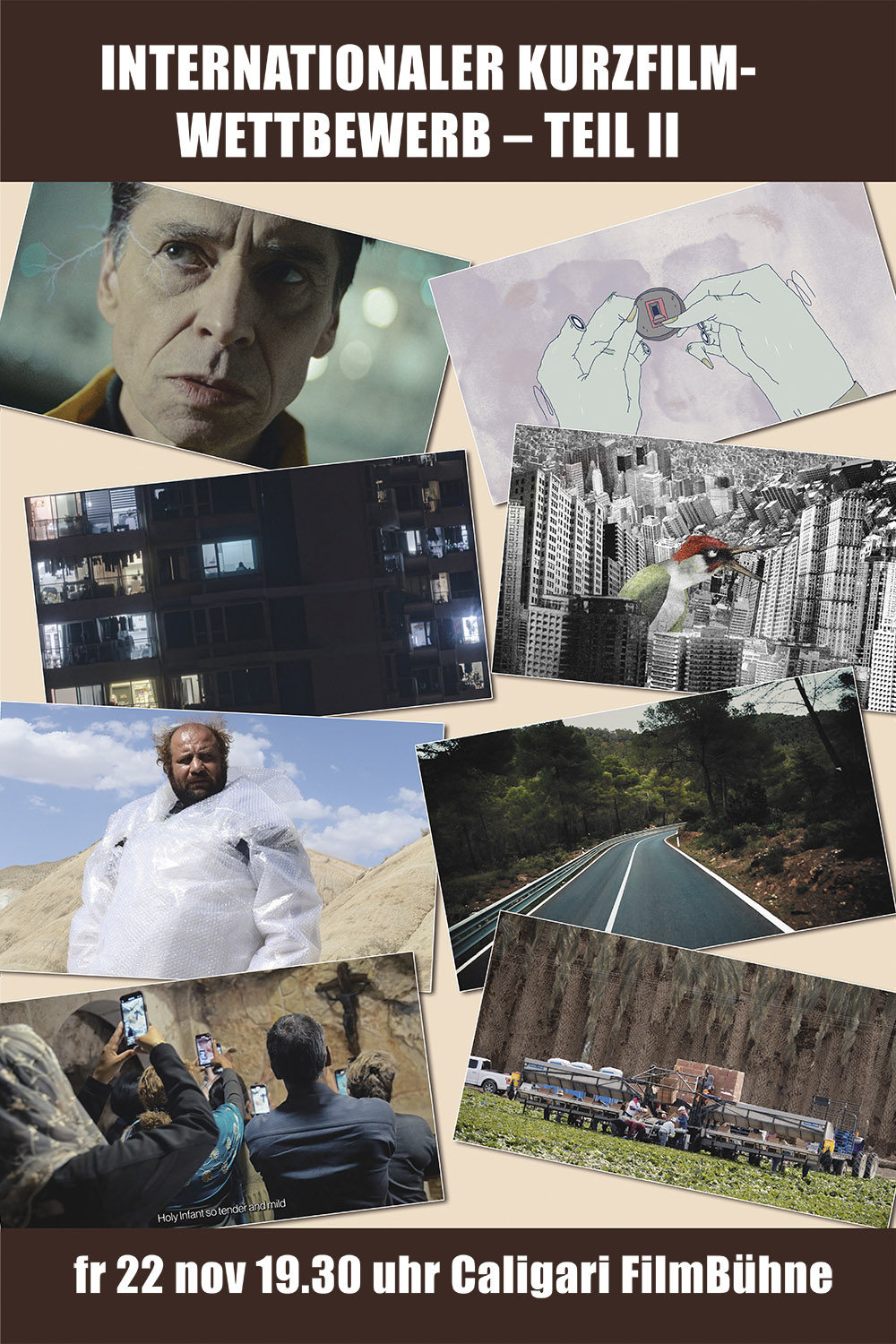 11/20/2020 07:30 pm – Caligari FilmBühne
After finishing her studies of Slavonic and German literature Alexandra Gramatke worked as a freelance interpreter for literature and documentary films. In 1994, she joined "thede", a Hamburg based group of documentary filmmakers. Here she made several films, for example 20 VIOLINS FOR ST. PAULI. In addition, she worked as a production manager and publisher. Since 2008, she has been the managing director of the Kurzfilm Agentur Hamburg, a short film distributor, and host of the annual Short Film Festival Hamburg.
Thomas Johnson, born in 1984, graduated with a degree in Time-Based Media from the University of Wales Institute in Cardiff and from the New Media Department of the Academy of Fine Arts in Zagreb/Croatia. Aside from making animated films, he creates stop-motion performance art works which have been featured at numerous festivals. Together with his partner Ivana Bošnjak, he has created two multi-award-winning short animated films: SIMULACRA (2014) and IMBUED LIFE (2019). Currently, the couple has just begun production on their third puppet stop-motion film APATHY. IMBUED LIFE won the International Short Film Competition at exground filmfest 2019.
Marion Klomfaß, born in Wiesbaden in 1970, studied theatre, film and media studies, German and musicology at Frankfurt's Goethe University, receiving a Magister Artium degree. Since 1995, she has worked as an editor for diverse film and TV productions and is currently employed at Hessischer Rundfunk. From 1993 to 2011, she was a member of the organisational and film selection team at exground filmfest in Wiesbaden. In 2000, she was among the founders of the Japanese film festival Nippon Connection in Frankfurt am Main, where she has served as director to the present day. In 2013, she was honoured by Japan's foreign minister for her efforts to promote Japanese culture in Germany.