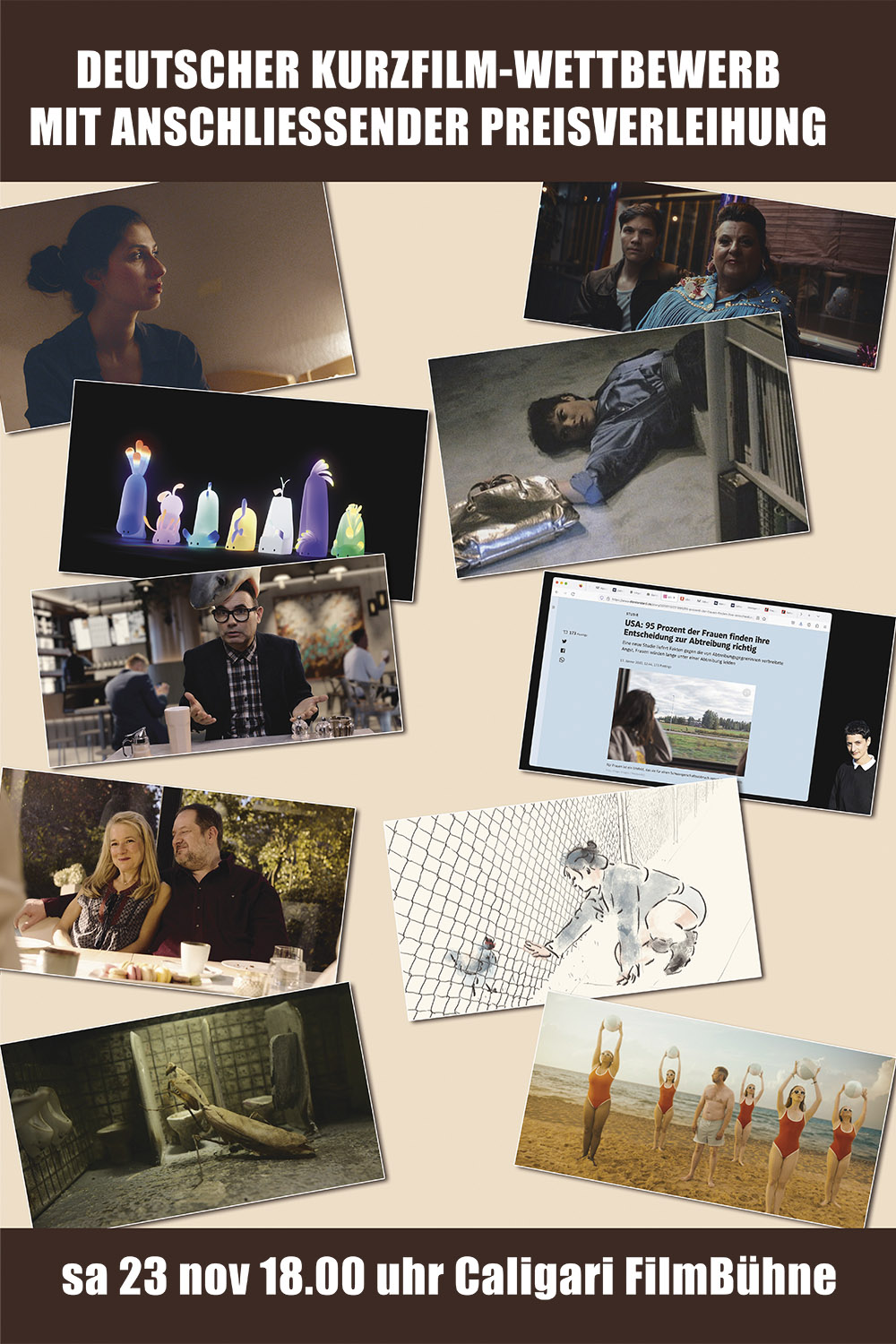 11/21/2021 03:00 pm – Caligari FilmBühne
11/21/2021 06:00 pm – Caligari FilmBühne
Hooray, we're going live again! At the moment, it certainly looks like you will once again be able to vote for your favourites in the German Short Film Competition in the cinema. For your safety, we intend to keep Caligari FilmBühne under full capacity and to give you the chance to catch the programme at two different times. Some of the filmmakers will be attending and have already committed to giving short introductory talks. Following the nice experiences last year, the programme will also be available online this time. Voting will only take place in the cinema, however. We would like to thank our prize sponsors for their sustained engagement!