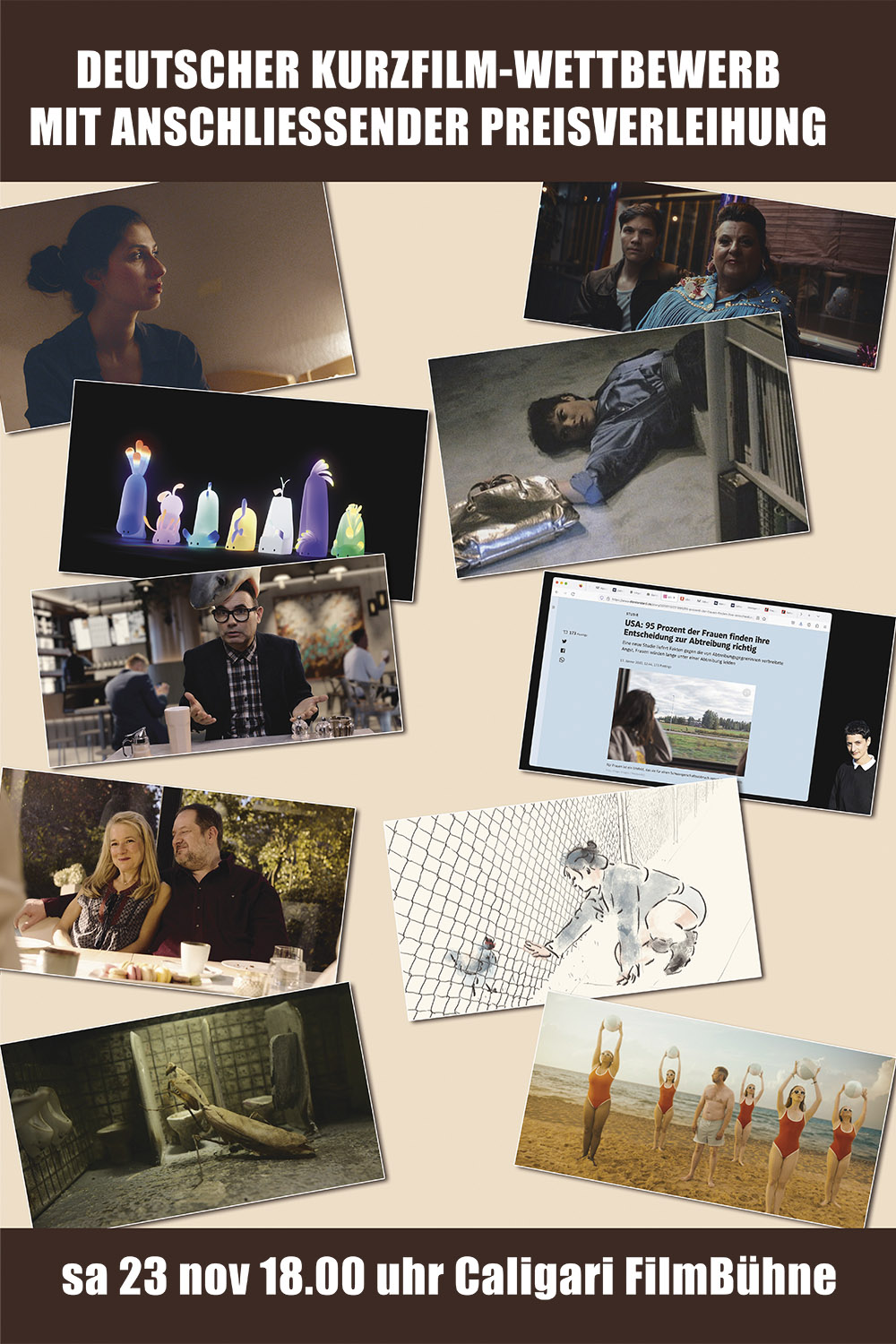 11/22/2020 03:00 pm – Caligari FilmBühne
11/22/2020 06:00 pm – Caligari FilmBühne
The virus has also extended its influence to one of our most beloved programmes. The cinema can't be filled to the brim as usual with audience and guests. However, in order to give as many viewers as possible a chance to vote, we'll be showing the programme twice. We are very pleased that a number of directors have already RSVPed to attend in spite of the difficult situation, meaning the awards ceremony will also feature guests, even though the party will not be able to take place this year. Viewers who are unable to pick up a ticket have the opportunity to stream the competition on-demand. You can support us by taking advantage of this offer as much as possible (and please don't hesitate to pass it on!). We would like to thank our prize sponsors for their continued commitment, in and through these tough times as well: the State Capital of Wiesbaden (1st and 3rd prize), Magenta TV (2nd prize and non-cash prize package "Post Production Colour Grading Special") and Pille Filmgeräte Verleih (non-cash film equipment rental prize package).